For Christmas, Ironman gave me a Nook. I wanted a Nook. But I didn't
need
a Nook. I was perfectly capable of going down to the B&N and picking up a book. I was so excited that he had GOTTEN THE HINT and the Nook is my new best friend.
I just need L.T. go get her husband to buy her a Nook so we can share books in our libraries. Hint, Hint.
I've already shared some books in my virtual library. Here's what I'm reading now.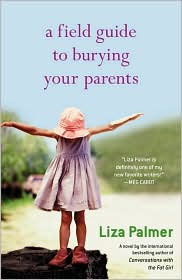 I finished this book last night. This is the third Liza Palmer book I've read. And book #4 isn't released until APRIL! What will I do? I love, love, love her books. The first chapter was a little too close to home for me........... and so I didn't continue reading it. But now it's been a few weeks since my latest family drama and because I'm a cheapo and didn't want to waste my money and never read the thing.......... I opened it back up on my Nook and continued reading. I did not put the crazy thing down until I just couldn't see out of my eyeballs anymore! Finished the book in 3 days. As always, Miss Palmer - I love you. And I think you've been following me around with this book!
The story of Grace and her siblings and a deceased mother and a dying father....... and all the family drama. The very last page made me laugh out loud. As an ode to the author, here is my list:
Things I'd rather do than endure family drama:
1. Have my throat swabbed with a q-tip
2. be stung by a wasp
3. be interrogated by the police
Family Drama. It never ends for me
Hurry up Liza. I need another book!
And then I found myself "bookless" I logged onto Blogher. Clicked on Book Club and thought it would be fun to read along with these other ladies. I'm sure most of them read on a Nook. And so this is what we're reading together: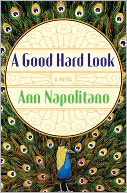 I've only on page 100 of this book. It grabbed me, though, from the first few pages. So many interesting characters. I can't wait to see what they are going to do. That reminds me, I need to check in at Blogher. Put in my review for the first 100.
Tomorrow is Labor Day. I'm going to shop for shoes. Take a nap. Read a book.
I hope it rains.