On Saturday I went into B&N to grab the latest Newbery Award Winner. I.T. girl reads the winner every year. I also grabbed a few classic books for The Dancer. She's not a strong reader but I just know she'll read if it's interesting enough. Here are the books I found: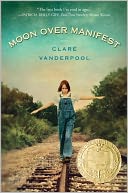 2011 winner Newbery Award. For I.T. girl. More about her gift at the end of this post.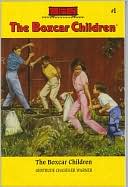 The Boxcar Children. I loved, loved this series back in the day. I know I read every one of them. I noticed they had boxed sets but I didn't want to overwhelm her so I just bought book #1. I also noticed that there are maybe 25 in the series? Pretty sure I didn't read 25 Boxcar books. So someone is still writing. YIPPEE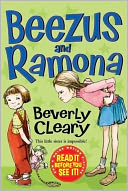 And then I just had to buy a Beverly Cleary book. OH my, our favorite author of all time. I just read an interview with her online. She says she's done writing about her kids on Klickitat street. BOO HOO I was sad when they made a movie about Beezus and Ramona. I refused to watch it. Even after it was on HBO. I want to remember the sisters the way I remember them. That's it.
So anyway I had these 3 books. The checkout line was very long but moving quickly as most people just had a few things. I picked out a pretty gift card for I.T. girl. And then it was my turn to pay. The young lady asked me how much I'd like to put on the card. HEre is our conversation.
B&N girl: Did you find everything you need?
Okay why do checkout people as you that? If I hadn't found everything I needed I wouldn't be ready to check out and pay. You know? I'm not some dumb turnip who would get in the checkout line to ask where the magazines are. Hate that.
Red Shoes: yes
B&N girl: How much would you like to put on your gift card?
Red Shoes: $100
B&N girl: (looking with disgust) You know, at the beginning of the month we had a promotion where if you spend $100 or more you get a free $10 B&N gift card. Next year you should try to get in here sooner.
Uh................... huh? I was SPEECHLESS> I could not think of a witty comeback. I could not think of ANY comeback. I just stared at her. Silence is golden and I have learned that most of the time remaining quiet says more to a BITCH than words. So I swiped my debit card, took my bag, walked away. Wow.
Merry Christmas.